Move Over, Kale, It's Time For New Faves!

Don't worry: You can still enjoy those green smoothies—but isn't it time for some new foods to try? I've been seeing certain foods mentioned in articles, and I became curious about them. Yet I felt unsure about whether or not, or even how, I should experience each. Does that happen to you?
I compiled my recent top 5 favorite foods list, and you might want to give these a try for yourself. The good news—no cooking needed!
#1 and #2: Salad dressing from a powerful duo of apple cider vinegar and MCT oil.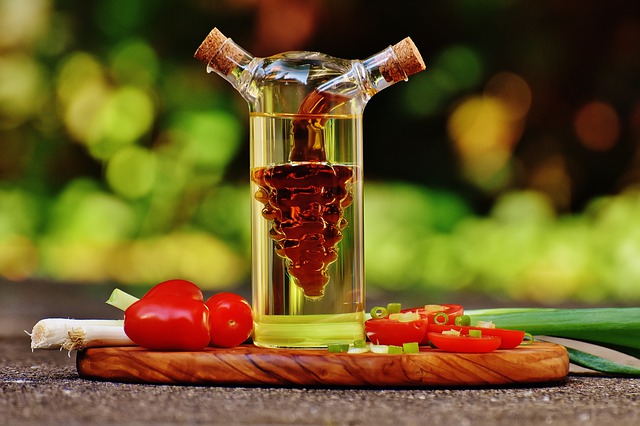 The very best dressings don't have to come from a bottle, and sure the bottles are packed with flavors and seasonings, but only a few are low in sugar or contain healthy oils. So, you've probably heard about the dressing you make yourself with vinegar and reputable (key word here) olive oil (the cheap ones in plastic bottles are to be avoided). Now I'd like to introduce a super-version dressing, created by mixing apple cider vinegar (ACV) and MCT oil. Here's why:
Used for centuries for medicinal purposes, apple cider vinegar offers benefits in as little as 1 to 2 tablespoons. Low calorie fermented apple cider delivers beneficial probiotics and enzymes. Other health benefits include lowering cholesterol, keeping blood sugar levels stable, reducing blood pressure, and relieving acid reflux. Used with a healthy diet, it might also promote a feeling of fullness and enhance weight loss.
I'll admit today's popular ACV might require a slow introduction. I started with just a few drops to become accustomed to the pungent taste. Then I increased the amount over time. I use the Bragg's version and add some to my first glass of water in the morning and before meals with some lemon. Ready to give it a try?
MCT oil (MCT stands for medium-chain triglycerides) is a concentrated form of a fatty acid found in foods like coconuts and coconut oil. I know, I know. It sounds unhealthy, but after I educated myself as to the benefits, I ran out and got some straight away from the health food store, and I think you'll see why.
From improving cognitive function to helping with better weight management, mild-tasting MCT oil can also increase energy, fight inflammation, support feeling more clear headed, and is an easy-to-digest healthy fat with antioxidant properties. Now, that's a fatty acid I can get behind.
#3- Turmeric, a superherb.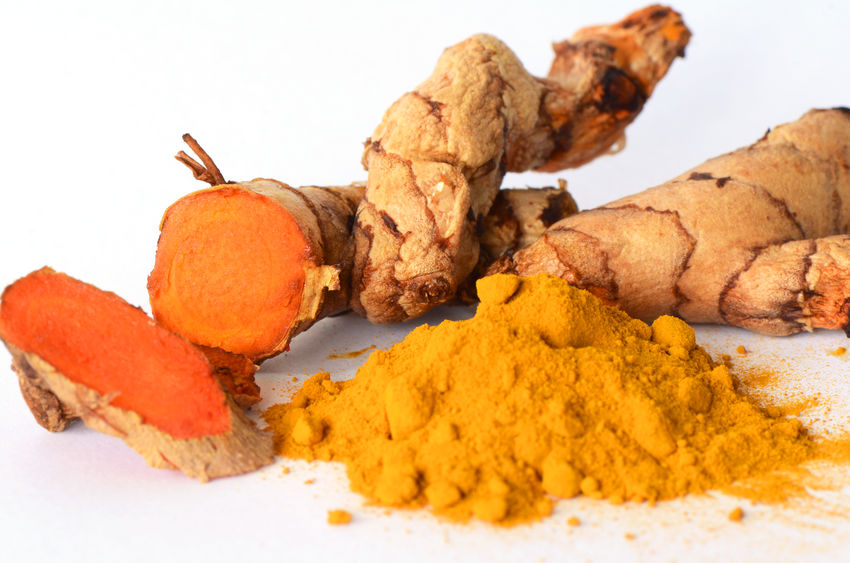 No, this little herb isn't wearing a cape, but it really is super! As a main spice in the Indian dish curry, turmeric wins a prize as a plant that fights, and might even help to reverse, disease. Thoroughly researched, this yellow powder is actually a member of the ginger family with which it pairs so well (turmeric ginger tea and soups are very popular these days.) The active ingredient is curcumin, so also look for this extract in a supplement (I take one daily).
Prescribed for centuries in both Ayurveda and Traditional Chinese Medicine, turmeric is reported to reduce the risk of blood clots, fight inflammation, pain, and arthritis, treat certain cancers and diabetes, promote skin health, and help with depression. Using turmeric in recipes, as well as in a high-quality supplement (I can help you find one), might be the next addition to your daily routine!
#4- Collagen is having a 'moment' in my lineup.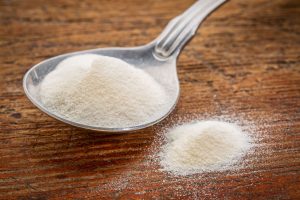 You might hear collagen and think lip injections, and although that's right, collagen is also included in today's skin care products and supplements. It's found in many body parts, of course, especially in skin and connective tissue, but unfortunately due to aging, our collagen production slows down.
What can I do to reverse that, you ask? I take action against collagen slowdown by boosting my supply and adding a scoop of unflavored, unsweetened powdered collagen to my hot and cold drinks. It doesn't change the taste or texture of the beverage, and my fingers are crossed that this wrinkle prevention claim is correct.
Offering an abundance of amino acids and protein, collagen can be found in supplements and in bone broth (see #5) to boost skin and hair health, reduce joint pain and degeneration, help heal leaky gut and boost metabolism. (Doesn't this sound like a supplement worthy of a spot in your pantry?)
#5- Bone Broth. Yes, even in the summer.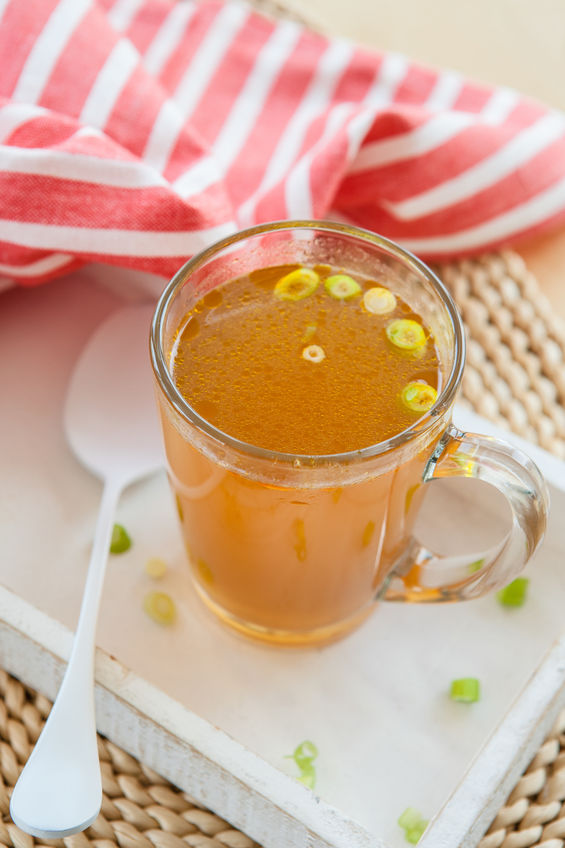 In addition to my iced green tea, you'll often see me sipping bone broth at least once a day in between meals. Don't worry; you can find lots of flavors to try. Bone broth contains protein, collagen, other healing compounds, and amino acids that can help in the fight against wrinkles, muscle loss, joint stiffness, and loss of skin elasticity over time.
I routinely add bone broth to soups and recipes, and order protein bars made with it. Why am I so consistent with this? It's a protein-packed superfood popular for weight management, joint health, and better digestion, and I want in!
Drinking a few cups a day, such as by sipping it between meals or before bed, can add a nutritious, filling snack to your routine. I buy the chicken and beef powders, and now you'll find many different flavors, like ginger turmeric and mushroom. If you have time, patience, and bones, you can even make your own from many of the recipes online. If you make some, let me know how it goes.
From a dressing to an herb, to a supplement, to a broth, hopefully one of my five faves fits your fancy.
Remember to talk to your doctor or healthcare practitioner before making changes in your diet, because health is very personal, and we all have unique circumstances. If I can help you in adding any of these nutritional powerhouses to your healthcare arsenal, reach out, and let's talk.
In the meantime, I'll be over here sipping broth and pouring some super dressing on my summer salad. 
Editor's Note: Here's an easy bone broth recipe.