The Oldest City in the USA Is Not in Virginia
Growing up in Fredericksburg, Virginia, learning local and state history in pre-school through twelfth grades, I honestly thought the oldest city was right where I was, in Virginia. I learned that the first colony was founded as Jamestown, Virginia, in 1607, which is true; however, St. Augustine, Florida was founded by Spain in 1565, making it the oldest city in the United States.
St. Augustine has beautiful beaches along the Atlantic Ocean. Florida is also one of my favorite states with my favorite food, frozen Key Lime Pie covered in chocolate on a stick, which I've never seen available outside of Florida. However, similar to Virginia, St. Augustine is committed to preserving its history. Castillo de San Marcos is the oldest masonry fort in the U.S. Construction began in 1672 to defend Florida and the Atlantic Ocean trade route. It was completed in 1695 and is recognized as a historic preservation site. Oral interpreters dressed in timely fashions conduct tours throughout the Spanish Quarter sharing what life was like there in the late 15, 16 and 1700s. St. Augustine is also big on ghost tours which are billed as Fright Seeing Tours.
All of which makes Jamestown number two. Santa Fe, New Mexico, 1607, is number three; Hampton, Virginia number four, 1610; and number five is Kecoughtan, Virginia, 1610. That made me stop to research Kecoughtan because I had never heard of it before. It turns out that in the 17th Century, before I was born, Kecoughtan became known as Hampton, Virginia, which is actually a very cool beach town. It is only two hours and 36 minutes from Fredericksburg and one hour 34 minutes from Richmond, where I attended three years of high school and graduated from Thomas Jefferson High School.
Numbers six, seven and eight on the list of oldest cities in the U.S. include Newport News, Virginia (1613); Albany, New York (1614); and Jersey City, New Jersey (1617). Virginia rightly has four of the oldest out of the top eight. Whenever family and friends visited us in Virginia (we were the only part of the family not living in New Jersey or New York), we took them to see the original English settlements in our 'Historic Triangle'—Jamestown, Yorktown (1691), and Williamsburg (1638).
My favorite thing about living in Fredericksburg, and visiting other Virginia Historical sights, were the historic districts and living-history presentations where people in period costumes shared what life was like in Colonial times.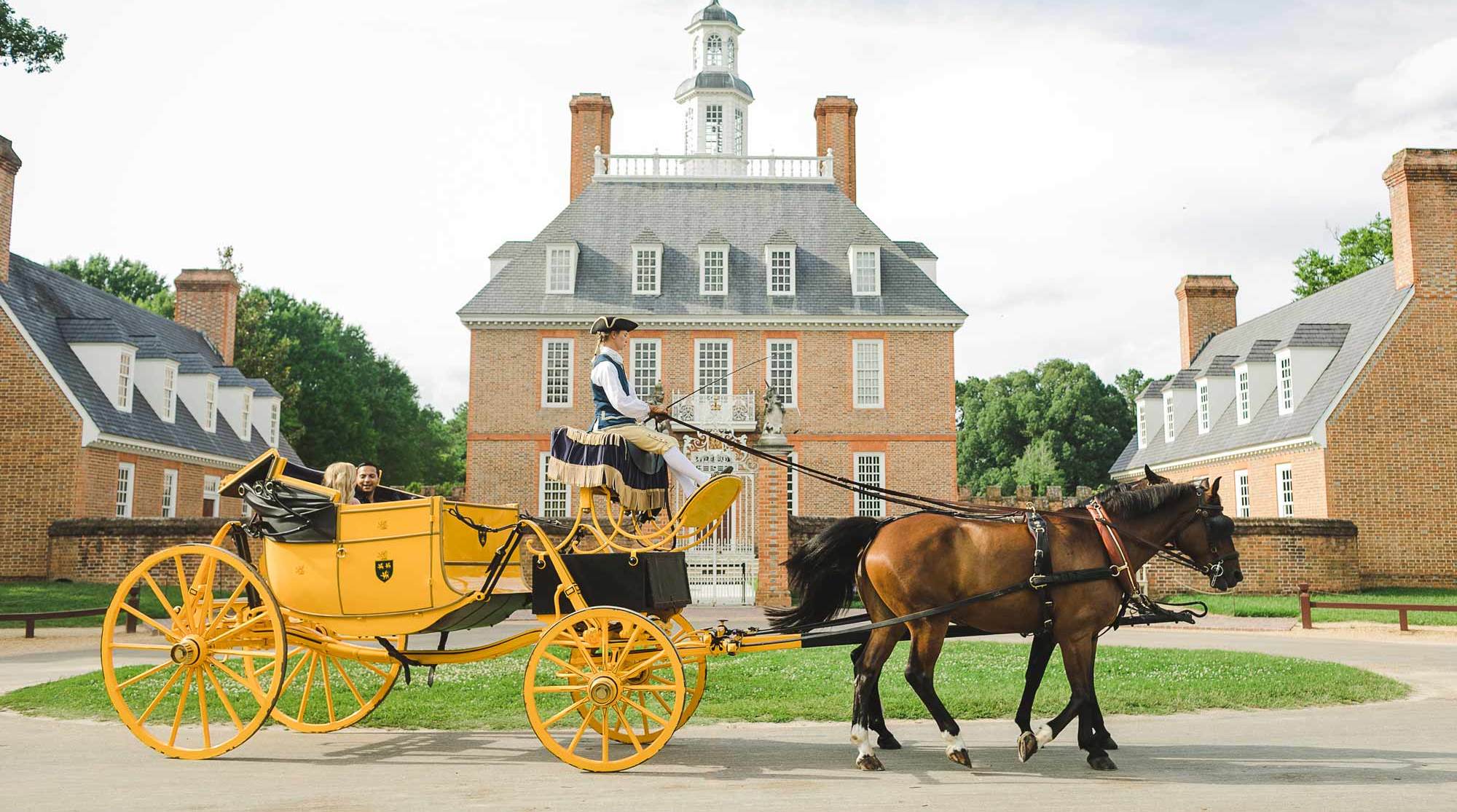 I remember once in Williamsburg I was asked by a woman in a beautiful blue and white, old-fashioned dress how I was doing and what I had eaten for breakfast.
"A half bagel with cream cheese and some fresh orange juice," I responded.
"Oh," she looked startled as she stopped sewing a button onto a blouse, "I also believe I do like orange juice very much but what's a bagel? I've never heard of that before."
I liked that feeling of being brought back to a different time. Those experiences were the inspiration behind my applying for a summer job in Denali National Park in Alaska as an oral interpreter. I created, wrote and delivered programs, in costume, on women in the Gold Rush and the conservation movement. I also delivered, in a different costume, a summarized story from the book, Two Old Women by Velma Wallis. It's a beautiful Alaskan legend about the two oldest women who were left behind and all alone by the rest of their tribe because the weather was bad, food was scarce, and walking was difficult. The women survived and thrived by using their skills and depending upon each other. Eventually the tribe returned and it was the women who they thought were too old and feeble to survive who fed and cared for all of them. ###