SF LIFE: International Women's Day, Judy Collins, Ocean Films, Alvin Ailey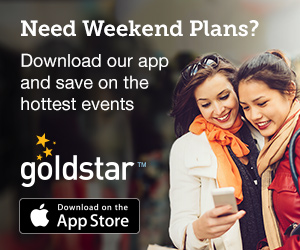 "Be bold for a change" is the theme for International Women's day this year, the YWCA hosts a celebration, so you can be bold too! A wonderful opportunity is here to see Judy Collins in conversation. The Ocean Film Festival has returned with films showcasing the beauty under and above the sea. Dancers who move with the same fluidity as the ocean can be seen when the incomparable Alvin Ailey dance troupe arrives in Berkeley – Spectacular! Put on the rain boots once more and enjoy our area.
March 9. Judy Collins in Conversation
Any tomato certainly recognizes "Both Sides Now" as that hauntingly beautiful melody sung and written by "Judy Blue Eyes". Lovely, enchanting and oh so talented, you will have the opportunity to see Judy in conversation with Michael Krasny on March 9th.
She has recorded more than fifty albums, written several books, including her 2012 memoir Sweet Judy Blue Eyes: My Life in Music. This highly evocative memoir highlights the '60s when she was catapulted to international fame. Her forthcoming book, Cravings, How I Conquered Food, is a deeply personal account of her tumultuous and fraught relationship with food and how her issues with overeating and addiction nearly claimed her career and life. I know all of you tomatoes will be fascinated! For more info: www.cityarts.net
March 9-12. Ocean Film Fest
So many of us move to SF to be near the sea – the restoring beauty of the bay and the ocean are soothing to this tomato. The annual Ocean Film Festival is all about inspiring people to appreciate, and most importantly, care for the ocean by revealing its wonders through independent films. The ocean-themed films are from all over the world and not generally available to the public.
The themes include, sports and adventure, along with marine science and ocean biology.  From March 9 – 12th you will be able to view the films at Fort Mason Center. Panel discussions are included and on Saturday March 11th there will be a special panel entitled "Women in the Ocean". Those of you who love the wild ocean waves will delight in this film fest. For more info:  www.oceanfilmfest.org
March 10. A Celebration of Women
As part of national women's Herstory (ok it's History) month, The Friends of the Commission on the Status of Women have joined with the YWCA of SF and Marin. They are hosting a city- wide celebration to honor the women and men who work tirelessly to improve the lives of women and girls.  The idea behind the celebration is to help women advance in all ways and unleash and believe in their limitless potential. Beginning at 6 p.m. with a VIP reception and ending at 9 with a raffle, local female artists and entrepreneurs will be featured.
Tap your toes to the Quinta Tango Orchestra, a unique all woman ensemble. Diana Ruiz, Founder of Women's Global Leadership Initiative will lead a group exercise that shows how each person has the ability to become a leader. This non-profit is a hidden gem in SF – you will be fascinated by the great work they do to encourage all female voices. FYI, the historic Chinatown YWCA was designed by famous female architect Julia Morgan. March 10th, 6 p .m. 940 Powell Street. For pricing and ticket info: www.friendscosw.org
March 14-19. Alvin Ailey
Chances are you have heard of this energized, multi-cultural dance troupe that was born in 1958. Alvin Ailey, and a group of young, black modern dancers performed for the first time in NYC. Traveling the country in "station Wagon tours" they astounded audiences with their athleticism and ability to story tell through powerful movement. Today the company is even more dynamic and their training programs for young dancers are known as the best in the nation. I love watching these dancers more than most as they powerfully display unparalleled grace on the stage.
Not just a dance company, The Alvin Ailey Dance Theatre has created a philanthropic organization that empowers and teaches underserved youth in NYC and throughout the nation. It is worth a trip on Bart or by car to Zellerbach Hall in Berkeley where they perform each year. March 14th – 19th and tickets are $35 – $40. For more information: calperformances.org