LA LIFE: Whales, Science, Free Museums, Free Broadway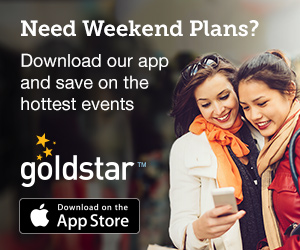 First, tomatoes, "First Fridays" are back at the Natural History Museum where they are "Serving Up Science & The Dish on Food" and it starts next Friday. It's Whale season and you can celebrate the whale migration at the "Whale Fiesta" and its free tomatoes.  That's not all that is free. "Museum Free for All" is…free… this Sunday and there is an evening of arts, culture and entertainment at the "Night on Broadway" party and it's FREE too! Yeah! Don't you just love how I'm tying this all together?!
************
Jan. 28. Night on Broadway 
The 3rd annual "Night on Broadway" celebration returns taking over a mile stretch of historic Broadway with hundreds of creative and super talented performers on the streets and 6 Broadway stages   and a ton of vendors and food trucks. Something for everyone tomatoes at this party ladies and it promises to be creative, cutting edge and all about L.A.  And did I say it's free ladies?
"Night on Broadway" has been said to be 'a love letter to Los Angeles' and the fastest-growing one day arts and music festival in North America. "Night on Broadway" celebrates the 9th Anniversary of Huizar's "Bringing Back Broadway initiative", a 10-year plan that has spearheaded revitalization along the historic Broadway corridor in DTLA. Part of that history is the simple fact that Broadway in Downtown was the birthplace of LA's entertainment mecca. "Night on Broadway" celebrates its history, as well as, celebrating Broadway's   bright future that is uniquely LA.
***********
Jan. 29. Whale Fiesta
Each year, about 20,000 Pacific Gray Whales make an epic 6,000-mile journey between Alaska  – where they feed in the Bering Sea and Mexico to mate and breed—and then back again. It's one of the most incredible migrations on the planet. Wow! You can celebrate this migration at "The Whale Fiesta" co- sponsored by Cabrillo Marine Aquarium and the Los Angeles Chapter of the American Cetacean Society.  It's certainly a way for tomatoes prone to sea sickness to enjoy the season without boarding a boat.
More than 20 marine life organizations will exhibit and provide information about their efforts to raise awareness and provide protection for these animals. While gray whales get the spotlight along the California coast, there are other cetaceans, including orcas, humpbacks, porpoises, dolphins, and gigantic blue whales, living and thriving in our waters at different times of year.
Throughout the day expert Cabrillo Whale Watch naturalists will give talks on various marine mammals. While there, you should also check out the Aquarium's Exploration Center, Aquatic Nursery and the Library. The Cabrillo Marine Aquarium is a great destination for all ages any time of year.
*********
Jan. 29. Museums Free-For-All (Arts)
Hey gals, we owe the SoCal Museum Initiative a big thank you for opening their doors of 30 museums this Sunday with FREE general admission for all, which includes LA tomatoes. The 12th annual "Museum Free-For-All" includes so many wonderful museums like the Annenberg Space for Photography, California African American Museum, MOCA, LACMA, Japanese American National Museum, Natural History Museum, La Brea Tar Pits and Museum and many others. How great is that tomatoes?!
The Metro is helping with this event by offering a discount  for those attending one of the museums participating in the Free for All. The Columbia Memorial Space Center offers free admission on Saturday, Jan. 28, instead of Sunday. The SoCal Museum website is an initiative of SoCal Museums, a group of marketing and communications professionals from museums all over Southern California, to foster dialogue between museum marketing and communications professionals in Southern California to learn from each other, network, conceptualize and execute ways to increase visitation to and awareness of museums in Southern California, and develop collaborative opportunities between museums. That is a very good thing for everyone in LA tomatoes.
 *********
Feb. 3. Serving Up Science
Yes, indeedy ladies, the Natural History Museum is "Serving Up Science" with the "Dish on Food" and they mean that literally.  Their "First Fridays" series for 2017 will explore food from the inside out with 5 tasty courses so you can sample the food evolution and the science behind it.  If your tummies are grumbling tomatoes for good food and knowledge, then NHM is the place to be on the first Friday evening of each month to soothe your cravings.
The lineup is impressive and the evening gives you the skinny on how our meals tell stories of lifestyle, culture, and surprising science.  Your "First Friday" ticket provides an all access pass to everything that First Fridays has to offer. You get access to the Museum after-hours, the guided tour, the scientist-led discussion, the DJ lounge, and the concert hall on a first-come, first-served basis.