LA LIFE: SWAN Day, Sample Sale, Home Tours, Vegan Fair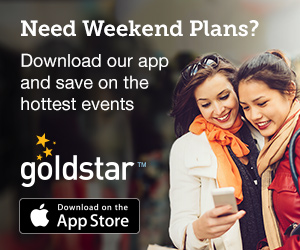 Welcome to Spring tomatoes! It's official and Pasadena is getting in to the act with their "Pasadena Heritage Spring Home Tour" focusing on private midcentury homes.  And welcome "Rent the Runway", who is having its first-ever sample sale in Los Angeles.  HOLY MOLY gals, that rocks! There's a great way to celebrate Swan Day with a free event highlighting local LA women artists. And for all you vegan LA Tomatoes, there's a street food fair this weekend just for you.  Yum. Yum.
 March 25. SWAN Day
Swan Day, aka Support Women Artists Now,  is an international holiday designed to showcase the power and diversity of women's creativity. Well, LA certainly has an abundance of that. The Swan Day event celebrating LA women theatre artists, presented by The Alliance of Los Angeles Playwrights (ALAP)  in collaboration with The LA Female Playwrights Initiatives (FPI), sounds powerful.  It's open to the public, free and all the reads are written by women and staged by a team of women directors. Time to celebrate tomatoes!
And besides the importance of SWAN Day, I want to acknowledge the importance of these two organizations in our community and why you should know about them.
The Alliance of Los Angeles Playwrights  is a service and support organization dedicated to protecting the rights and addressing the professional needs of the Los Angeles playwriting community. Founded in 1992, ALAP has a large and diverse membership of area playwrights ranging from students and beginning writers to established professionals. ALAP is all-volunteer, and is a nonprofit 501(c)(3) organization.
The Los Angeles Female Playwrights Initiative is an LA-based movement working to ensure that women playwrights are fairly represented on local stages, and beyond… They encourage the involvement of theater makers and theatergoers who support their goals. They also aim to connect female playwrights living in Los Angeles to other women theater artists, organizations, and the theater community here in LA.
March 29 – April.  Rent the Runway Sample Sale
Thank you "Eclipse Sample Sales" for bringing the "Rent the Runway" sample sale to tomatoes here in LA. Yeah! I first learned about "Rent the Runway" a couple of years ago and just loved the whole concept. You can literally rent cost prohibitive luxurious fashion for that one of a kind special occasion at a pittance of the cost to own it.  And now, tomatoes, you can own the best of the best in fashion for a pittance of the cost as well.  Get your tickets.
What I also love is the variety of sizes and styles you will find at "Rent the Runway".  It ain't one size/one style/one age fits all so it has got me thinking in a whole new direction when it comes to those events where you are likely to only wear the piece once. Eclipse Sample Sales  offers the opportunity to shop luxury and high-end contemporary brands at unbelievable prices, and they are taking it a step further with the first LA Rent the Runway Sample Sale. There will be a great selection of seriously discounted dresses for you to peruse from designers like Diane Von Furstenberg, Elizabeth & James, Halston Heritage, Rebecca Taylor, Theory, Derek Lam, Nicholas, Carven, Nina Ricci…etc. If you have a big event or special occasion this year and want to own instead of rent, then this is the place to be gals.
 March 26. Spring Home Tour
There is a plethora of architectural gems from a variety of era's in Pasadena but the "Pasadena Heritage Spring Home Tour: Modern Works" will highlight the Postwar years with an incredible selection of architect- designed private residences, each distinct in their individual style, that exemplify the trends and creativity of the time.  And you won't have to invade anyone's privacy by peeking in a window because this tour includes the interior tomatoes. Yippee!
 It's a drive-yourself tour from 9am to 4pm with each of the 6 locations having experienced docents guiding the tour.  And it is cheaper if you purchase your tickets  in advance tomatoes.  One house on the tour remains one of America's most significant contributions to mid-century architecture while another was on the cover of the 1959 "House Beautiful".  Way cool ladies.
March 26. Vegan Food Fair
Calling all Vegan tomatoes! The Vegan Street Fair is back for its 3rd year with even more deliciousness to tantalize your taste buds.  It's your day vegan gals when local vegan and vegan-friendly eateries and vendors team up to celebrate… vegan food. I guarantee that even if you are a non-vegan you will find something worth munching on.
And get this!  Admission is free with the small bites being no more than $4 and regular sized meals are $10. Can't beat those prices tomatoes. But the organizers say the way to get the most variety, the best experience and biggest bang for your buck is to get a bite from one vendor and then move on to the next and so on and so on. That way tomatoes can enjoy all of our city's BEST vegan eats for a fraction of the price of a regular meal. Makes perfect sense to me ladies.