LA LIFE: LACMA Tours, Oscar Shorts, Chocolate & Art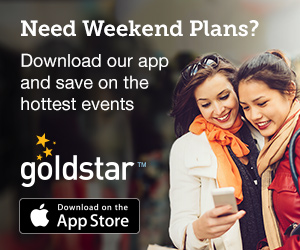 The Nuart is making it possible for tomatoes to see all the Oscar nominated Shorts which may not get as much attention as the films but these films can be just as brilliant as the Oscar nominated full-length films. "Art of the Americas" and "Architecture and Art" are two cool tours at LACMA this weekend that might ring your bell ladies. I almost dropped my mug of hot chocolate when I read there is a "Chocolate and Art Show" this weekend.  I am not kidding tomatoes!
---
 Now till Feb. 23. Oscar Shorts.  
It can be difficult to find the Oscar nominated short films to enjoy viewing since the little guy or gal don't get the same amount of exposure and support as their fellow full length films but they are indeed worthy of your attention.  But the Nuart gives you the rare opportunity to see the cream of the crop by showcasing all the short films in the Oscar nominated "Animated Shorts" category and the Oscar nominated "Live-Action Shorts" category.
 Academy Award nominees in the category of Best Animated Short includes: "Borrowed Time" (USA); "Pearl" (USA); Pixar Animation Studios' "Piper" (USA); "Blind Vaysha" (Canada; and "Pear Cider and Cigarettes" (Canada/UK).
Academy Award nominees in the category of Best Live Action Short! Program includes: "Sing" (Hungary; "Silent Nights" (Denmark; "Timecode" (Spain); "Ennemis Interieurs" (France); and "La Femme et le TGV" (Switzerland).  Seeing these marvelous short films will give you a leg up tomatoes when watching the Oscars.
---
LACMA Tours
If you ever wanted to know more about LACMA this 50-minute tour will give you the skinny on history and transformation of the museum. America's rich artistic heritage is the focus of this 50-minute tour and they really cover the gamut.  And yeah tomatoes both tours are free with the price of admission.
The "Art and Architecture" tour is an overview of the museum as you stroll the LACMA campus which is the equivalent of two city blocks. Learn more about the history and transformation of the LACMA campus as you stroll across the equivalent of two city blocks. Special attention is given to the architects Renzo Piano, who designed BCAM and the Resnick Pavilion, and Bruce Goff, who created the Pavilion for Japanese Art.
---
Feb 17 & 18. Chocolate & Art
Hallelujah! What is on the same tantalizing level as chocolate and wine? Well, how about chocolate and art?  Tomatoes can satisfy their chocolate cravings while taking in a wide range of art at the…you got it… "Chocolate and Art Show" at the Vortex in DTLA. Fine Art, Fine Music and Fine Chocolate…a great combo gals.
 The show will showcase LA's rising stars of fine, contemporary, and street artists, photographers and artisans.  The mission of the Chocolate and Art Show is to motivate positive social change by constructing a community of artists of different kinds for collectors and fans to celebrate and appreciate. It's all for a great cause as well, benefiting Artists for Trauma, a charity that supports and empowers civilian and military trauma through artistic endeavors.  It's all for a wonderful cause too ladies.