LA LIFE: First Tuesdays, Poetry, Women's Day, Cherry Blossoms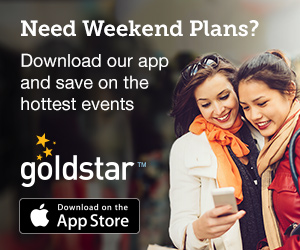 It's Women's History Month tomatoes! Yahoo! Time to celebrate all you've accomplished, to honor those history-making women and the path they carved for us. International Women's Day symbolically gets the ball rolling and there are a few events to consider attending. Believe it or not Spring is almost here and the Cherry Blossom Festival highlights the changing of the seasons with these exquisite flowering trees. Looking for something interesting and different then check out Eve Brandstein's "Poetry in Motion".  Marcy Cole's "First Tuesdays" upcoming event may bring some relief from our stress filled times. Enjoy the month dedicated to women everywhere and that includes you tomatoes. Give yourself a pat on the back.
---
March 4. Poetry in Motion
 I just recently learned about this marvelous Hollywood Literary Salon through Penny Peyser, a dear fellow tomato who is talented in so many ways it boggles the mind.  Penny will be performing her poetry at Eve Brandstein's next "Poetry in Motion" event along with many other high quality writers performing original works. Not just anyone can perform…you must be invited. Methinks this event is a wonderful way to celebrate the spoken word.
 How do I know the talent pool for these events are high caliber? Well first you must be invited and then also there's the fact that Robert Downey Jr., Alec Baldwin, Drew Barrymore and a few illustrious others (actually a ton of them) have shared and performed their work at these events. Need I say more tomatoes?
Eve Brandstein, major studio & network executive of the highest caliber, Norman Lear's casting director, a professional director, working writer, perpetual poet & fine artist, started "Poetry in Motion" in 1988 where, in a warm and welcoming atmosphere, she presents an eclectic array of writers from the literary and Hollywood communities.  How could I not know about this I ask myself?  Well now I do and now you do tomatoes. 
---
March 4-5 & 11-12. Cherry Blossom Festival
Spring magic is here with the Cherry Blossom Festival at Descanso Gardens. It is the most popular festival at Descanso Gardens is back. But this year it has been expanded for two full weekends. So popular that you need to make reservations tomatoes. It's worth it to be among these very special flowering trees ladies.
 Everybody loves the coming of spring and the wonders it brings with it.  And once you purchase your ticket all the activities are free.  Those activities include live music, origami, good food and those fleeting and delicate fragile pink and white blooms that will make your heart sing gals. 
---
March 7. First Tuesdays
 The timing couldn't be more perfect with this event dedicated to Loving Your Life, the World and People, again.  The featured speaker is Mikki Willis, founder of "the world's largest single screen film event," Elevate Film Festival". We could all use a little elevation right now tomatoes.
There are always light refreshments served at these eco-friendly events and great opportunities to meet and greet and network with other interesting and accomplished gals.  Award winning filmmaker Mikki Willis is respected internationally as an innovator of socially and environmentally conscious media. The "Elevate Film Festival" transitioned to "Elevate Productions", a full-service media production company. Its core mission is telling powerful stories that amplify the truth, solutions and the good news of the world.  We could sure use more good news ladies.
---
March 8. International Women's Day
There are many events on International Women's Day but I think these offer a special way to celebrate and remember. "Be Bold", aptly named for us gals, is hosted by MashUp Contemporary dance company. Love that name.  The Critical Mass Dance Company is celebrating by "Building Bridges" and Global Women's Strike is honoring the day with "Rock, Rap & a Speakout".  Enjoy this important day tomatoes!
The Mashup Dance Company and the Critical Mass Company celebrate with special performances that are thought provoking and timely.  The Global Women's Strike event will include a concert, an opportunity to speak out, a people's art show, food, children's activities and more.  It's a great day to celebrate women's achievements throughout history and across nations. It is also known as the United Nations (UN) Day for Women's Rights and International Peace. Enjoy the day tomatoes.