I Love I, But How Do I Wear It?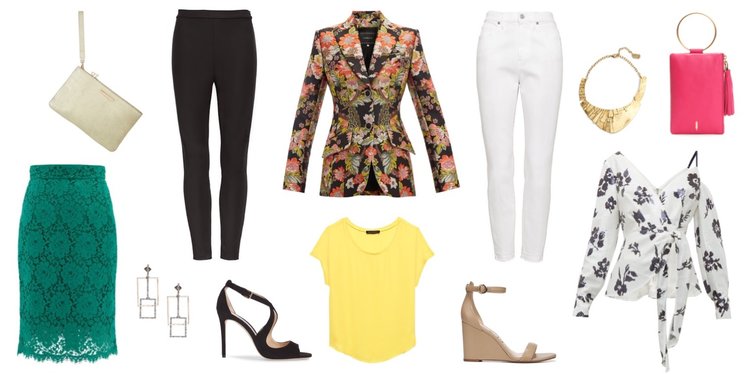 I spend a lot of time in the closet – clients' closets, that is. And while the main focus of my closet audit sessions is discovering the strengths and opportunities in my clients' wardrobes (aka what's working, what's not and what's missing), I also answer many other questions along the way. Because creating a style that aligns with your lifestyle, body type and budget isn't only about shopping – it's also about maximizing the use of what's already sitting in your closet.
One of the questions I'm often asked is, "I love it, but how do I wear it?" We (ideally) go through everything in your closet during a closet audit, with a specific focus on your day-to-day wardrobe – but there are sometimes those pieces that you bought, that you loved, but that you just don't know how to wear. Whether you got it on vacation, it was a gift or it just caught your eye and you couldn't resist, we all have things in our closets that we don't wear much. And in many cases, these are dressier styles – a fun skirt that you were sure you'd grab all summer, the attention-getting top that (for whatever reason) hasn't come out of the closet yet, or that standout jacket that you've never successfully created an outfit with. So, if you have styles that you love, but just don't know how to wear, read how you can wear the most common "I love it, but how do I wear it?" styles in expected and unexpected ways.
---
DRESSY SKIRT: EXPECTED
Many of my clients have dressy skirts, but when they have an occasion to dress up, they usually default to a dress – which leaves the skirts sad and lonely in the closet. In order to get a dressy skirt back into your rotation, you need to start with the skirt when creating your look.
This green lace skirt is the basis of a stellar summer wedding outfit. Play up the bold color with a yellow top, add floral heels to continue the cheery color story – and then balance the overt femininity with geometric and studded accessories.
DRESSY SKIRT: UNEXPECTED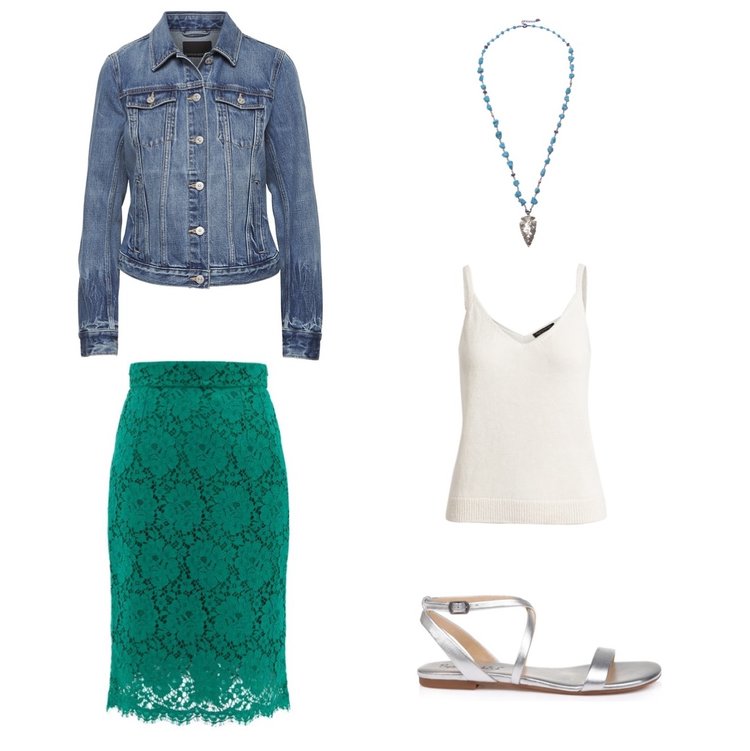 One of the best things about your dressy pieces is that most of them can be dressed down. So, your skirt isn't just taking you to a summer wedding – it's taking you to brunch, too! The key is balancing it with casual styles so it doesn't look out of place.
A denim jacket is the ultimate casual-izer in your wardrobe (click here to see denim jacket outfits I've created for clients), and a simple sweater tank and metallic sandals are your warm weather go-to's for any summer weekend.
---
OVER-THE-TOP TOP: EXPECTED
A sequined (or lace or embroidered or ruffled) top is probably something you're not wearing too often, and when you do grab it, you may be going for the exact same outfit each time. Skinny black pants, black heels and gold accents are a great way to finish off the look – but they're not the only way.
OVER-THE-TOP TOP: UNEXPECTED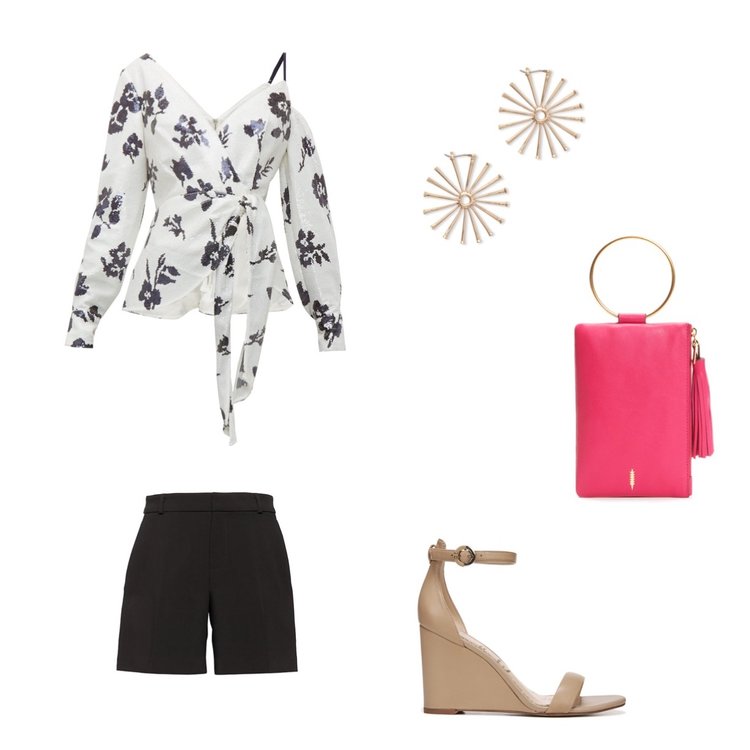 When summer hits, don't forget that shorts are a just-as-viable option to finishing off a girls' night out look. Select shorts in a dressier fabric (leave the twill and denim at home), add leg-lengthening nude wedges and a pop of color and you're ready for a fun night with good friends.
---
STATEMENT JACKET: EXPECTED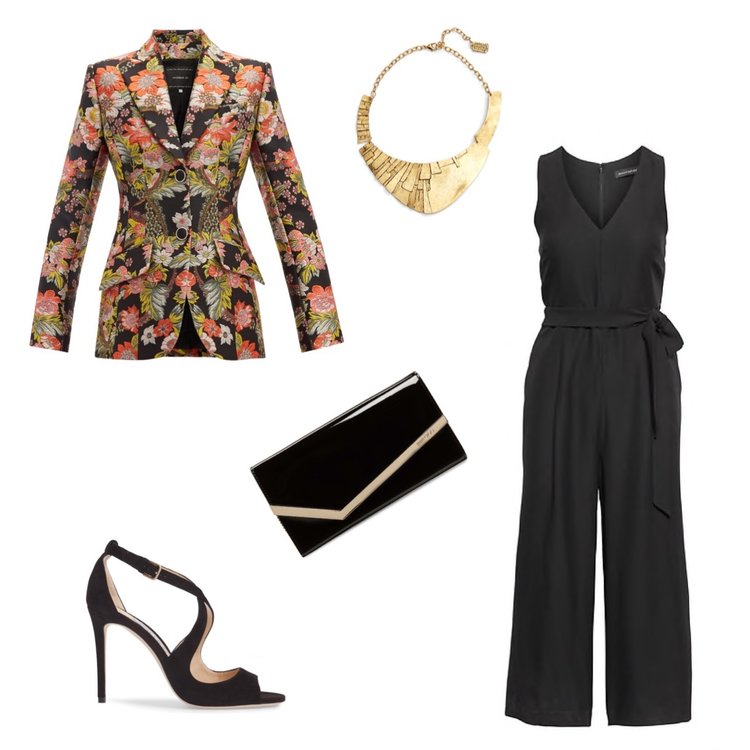 I love statement jackets. Why? Because they can elevate the simplest of pieces into amazing outfits. But I often find these rarely worn in clients' closets because they're thinking of them mainly as something to finish off a look, rather than as the special item to build a look around. (Read this for my tips on 'dressing backwards' – starting with a special piece and then figuring out the rest of your outfit).
When in doubt, an eye-catching, dressy blazer works great over all black – pair it with a black jumpsuit, killer black heels and a hit of gold and you'll surely get attention at the next cocktail party.
STATEMENT JACKET: UNEXPECTED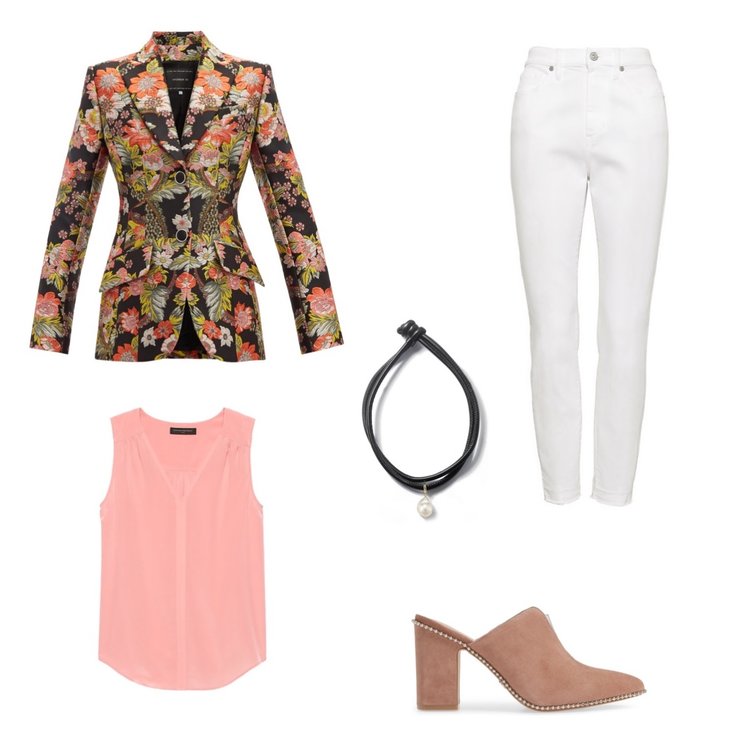 If you want to wear your amazing (and possibly expensive) jacket more often, dressing it down is your best option. Everything goes with jeans – and in summer, almost everything goes with white jeans! White jeans give the jacket a completely different look than wearing it over all black – and blush accents add an unexpected dose of sweetness.
Do you have styles in your closet that you love, but aren't sure how to wear? Check out my services page to see how we can maximize what's already in your closet, fill in the holes in your wardrobe and create a style that makes you feel amazing, everyday!
Dressy skirt, over-the-top top, statement jacket from Matches Fashion. All other clothing from Banana Republic. All accessories from Nordstrom.